Asbestos Services
Resolving asbestos issues can be a difficult task for facilities of all types and sizes; however, Terrell Technical Services has the experienced personnel to help you with all your asbestos concerns. TTSI can perform inspections, management planning, cost and schedule estimations, air monitoring, and awareness training. Our staff possesses a vast background of OSHA-compliance and environmental knowledge to provide you with a solution to even your most difficult asbestos-related issues.

Asbestos is known for its high tensile strength non-combustibility and high heat and electrical resistance these minerals have been used for decades in thousands of commercial products. Asbestos has been used in the manufacture of thermal, fireproofing, and acoustical insulation. Other building materials which are asbestos-containing include floor tiles, mastic, roofing felts, ceiling tiles, asbestos cement sheets, and fire-resistant drywall.

Asbestos is a known carcinogen. By law, an abundant amount of training is required to manage asbestos-related projects. Only accredited inspectors may identify and assess asbestos-containing materials. Accredited laboratories can analyze samples of suspect materials. In addition, only accredited persons may design response actions and only certain contractors may perform the appropriate response action. The supervisors overseeing the work must be accredited and only accredited workers can perform the work. Clearance air monitoring and visual inspection determine when a job is completed.

In short asbestos-related services require multiple training disciplines and accredited personnel. Terrell Technical Services possess all the disciplines and resources to meet these requirements. We offer our clients a wide base of knowledgeable professionals with professional certifications and accreditations.
Contact TTSI for assistance with all your asbestos issues.
Air Sampling and Analysis
Bulk Building Material Sampling and Analysis
Exposure Monitoring and Assessment
EPA/AHERA Accredited Building Inspectors
EPA/AHERA Accredited Management Plans
EPA/AHERA Accredited Design Specifications
Oversight/Project Management
Cost and Schedule Estimation
Analysis of Asbestos in Air by Phase Contrast Microscopy (NIOSH 7400)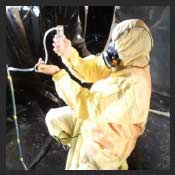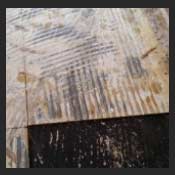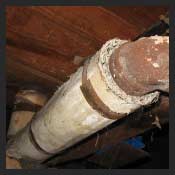 ---